Twenty Thousand Leagues Under The Sea
Twenty Thousand Leagues Under The Sea is the theatrical adaptation of the Jules Verne undersea adventure classic. Board the Nautilus with the mysterious Captain Nemo on a steampunk-inspired journey to the depths of the ocean... and the edge of madness. Propelled by themes of technological innovation, exploration, and how we project ourselves into our world, the incredibly inventive 20K creative team has crafted an immersive multimedia experience, live on stage.
More about the show & gallery...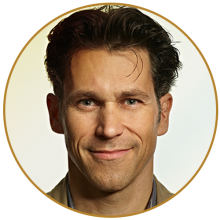 Rick Miller
Co-Creator/Producer
Rick Miller is a Dora and Gemini award-winning writer / director / actor / musician / educator who has performed in 5 languages on 5 continents and who Entertainment Weekly called "one of the 100 most creative people alive today". He has created and toured solo shows such as MacHomer, and (w. Daniel Brooks) Bigger Than Jesus and HARDSELL. With Robert Lepage, he has collaborated on Geometry of Miracles, Zulu Time, Lipsynch, and on the film Possible Worlds. Rick recently taught an interdisciplinary class at U of T called The Architecture of Creativity and co-starred in the Canadian premiere of Venus in Fur (Canadian Stage). As the artistic director of WYRD Productions and co-creative director of the Kidoons network, he has most recently developed the stage show BOOM and a number of educational, environmental and youth-empowerment initiatives. Rick is from Montreal, but now lives in Toronto with his wife Stephanie Baptist and their 2 daughters.
Contact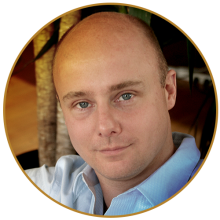 Craig Francis
Co-writer / Producer
CRAIG FRANCIS: Co-creator/artistic director Craig Francis' creations have been enjoyed by millions of children and educators worldwide. He has collaborated with Rick Miller on multimedia design and marketing for shows from MacHomer to BOOM, and designed campaigns for Performing Arts Centers and hundreds of shows from The Second City to Live Nation to TELUS to Cineplex Big Screen Events. The creator and artistic director of the Kidoons ecological multimedia series Animazia, Francis has also illustrated several books including Hire Power! and Complete Idiot's Guides, and appeared in Just For Laughs, on CBC, CTV, and Global. His voice is heard in several animated series and games.
Contact
Rick Miller
Co-Creator/Producer
Craig Francis
Co-writer / Producer
Richard Clarkin
Captain Nemo
Suzy Jane Hunt
Dr. Arronax
Marcel Jeannin
Ned Land
Rick Miller
Jules
Deco Dawson
Projection Designer
Itai Erdal
Lighting Designer
Richard Feren
Composer & Sound Designer
Yannik Larivée
Set and Costume Designer
Peter Eaton
Production Manager / Technical Director
Crystal Salverda
Stage Manager
Andraea Sartison
Assistant Director
Shawn Kettner
Puppet Designer
Marcus Jamin
Puppet Designer
Irina Litvinenko
Multimedia Project Manager
Lenny Solomon
JUNO Award Winner
Composer
Hanna Puley
Additional prop design
Guifré Bantjes-Ràfols
Apprentice Stage Manager